Desiccant dehumidifiers in Pharmaceuticals & food manufacturer | EAST DEHUMIDIFIERS for global dehumidifiers OEM, ODM.
Share
publisher

Dexter
Issue Time

Sep 29,2021
Summary
Desiccant dehumidifiers in Pharmaceuticals & food manufacturer . , dehumidifier, air conditioning dehumidifier.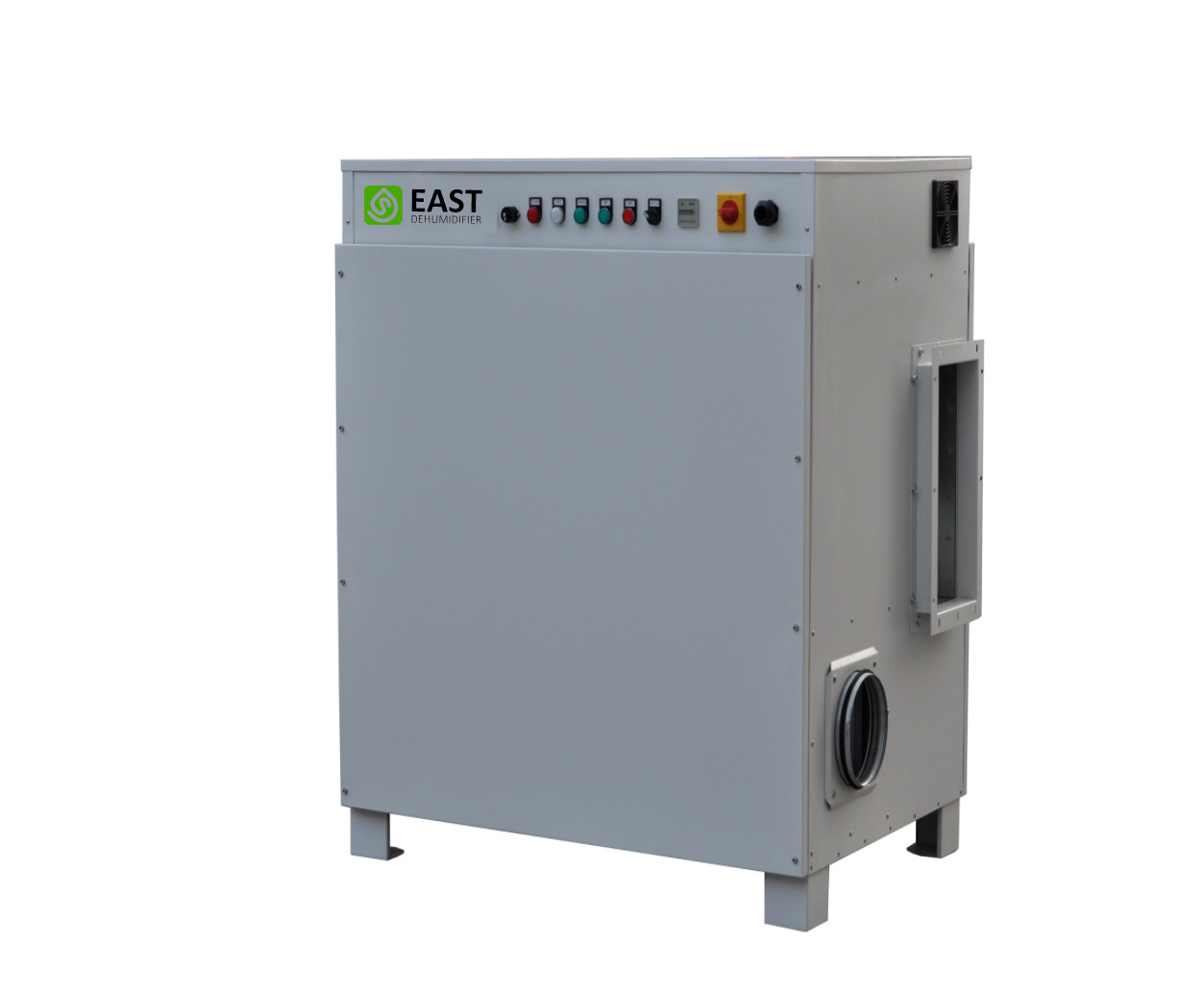 How to control humidity in pharmaceuticals process?
It is known that pharmaceutical process & transportation requires critical environment. Especially the humidity. RH 45~65% is normal medicine requirements. However, due to the high humidity in raining seasons, the air of pharmaceutical workshop or storage will be occupied by high humidity, which will absolutely affect the pharmaceutical materials.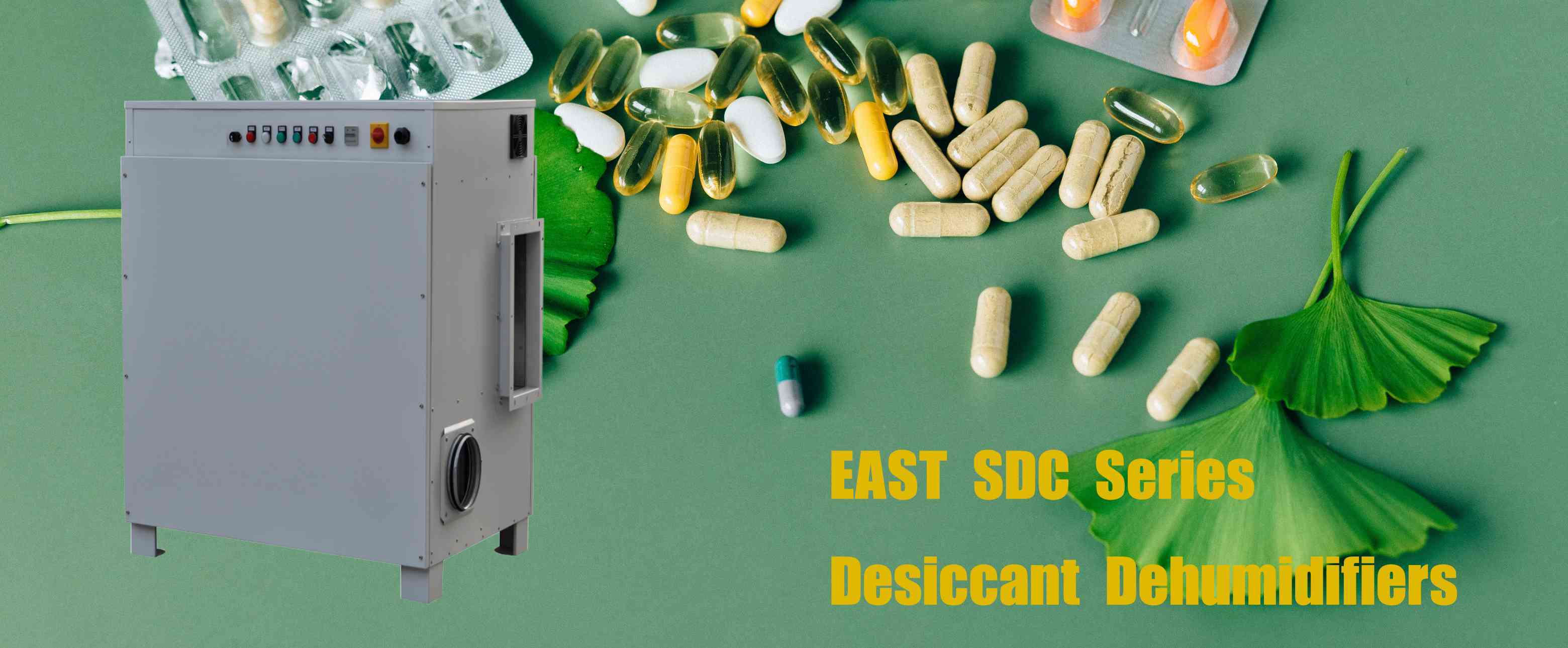 Refrigerant dehumidifiers will help a lot to reduce humidity when requirement above RH40% with environment higher than 30℃. In most pharmaceutical or food workshop & storage, humidity lower than RH30% is crucial to manufacturers' productivity. EAST SDC Desiccant Dehumidifiers will be a good choice to reduce humidity lower than RH30% in temperature below 40℃.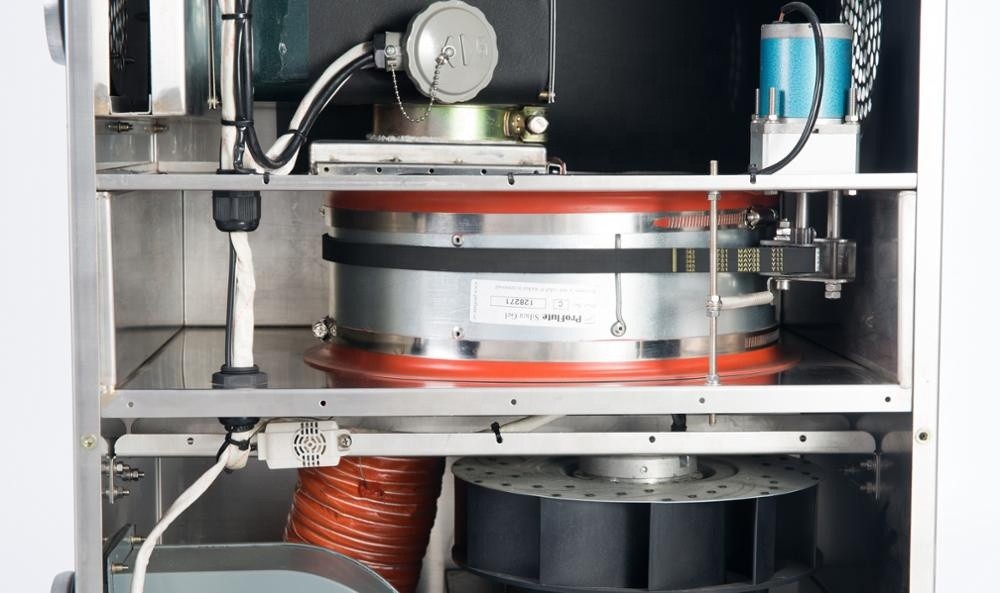 Thanks to the desiccant dehumidifiers characteristics & advantage, they are now widely used in multiple areas. Such as pharmaceutical, food manufacturer, lower temperature environment etc.
The principle is rotor inside to work as humidity exchanger( we will talke about more in next article). SDC-3000M is warmly welcomed by pharmaceutical owners. EAST Dehumidifier can also custom make Desiccant Dehumidifier with buyers requirements.
Please contact us, let us know you room capacity, target humidity, we can calculate the most suitable one to save your each penny.